Call Us Today 803-220-2861
SAVANNAH RIVER SITE ENERGY PROFESSIONALS
Are you aware of all the benefits available through the department of labor?
NO-Cost
Healthcare
Services

Professional Nursing
&
Caregiving
Family
Caregiver
Compensation
We would be honored to assist you in providing critical support to your loved one's need.
No-Cost Healthcare Services:
Provided to former nuclear and uranium workers by highly trained healthcare professionals!
At United Energy Workers Healthcare, we provide top-notch home health services at no cost to EEOICPA/RECA beneficiaries. We support family caregivers by helping them obtain compensation and providing guidance to empower them with valuable skills and knowledge. This not only provides financial support but also enhances their ability to care for their loved ones with confidence.
Qualified EEOICPA Beneficiaries Receive Our Specialized Care
Get the benefits you deserve:
Professional nursing & caregiving
Symptom management
Case management
Family caregiver compensation
DOL benefit guidance
Skilled nursing care
Meal preparation
Companionship
Medication management & administration
All services customized to your needs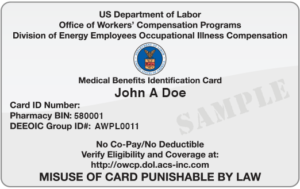 No worries – We can assist you through the application process.