The Cost is Covered for EEOICPA/ RECA Beneficiaries.
The EEEOICPA & RECA programs are federal government programs which provide monetary compensation, in-home healthcare services and other benefits at NO-COST to former and current government employees who became ill as a result of working in the atomic weapons industry.
EEOICPA
Former Department of Energy and Atomic Workers Eligible for compensation and benefits through the EEOICPA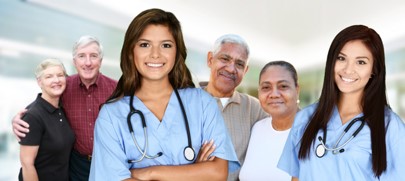 RECA
Former Uranium Miners, Millers, and Haulers Eligible for compensation and benefits under RECA
Are you aware of all the benefits available to white card holders?
Home Healthcare
24/7 In-Home Nursing Care
Prescription Drugs
Family Caregiver Compensation
Doctor Copays

Medical Travel

Oxygen Supplies

Work Impairment Compensation

Durable Medical Equipment
Housing Modifications

Organ & Stem Cell Transplant
Medical Alert Systems
Health Facility & Spa Membership