Frequently Asked Questions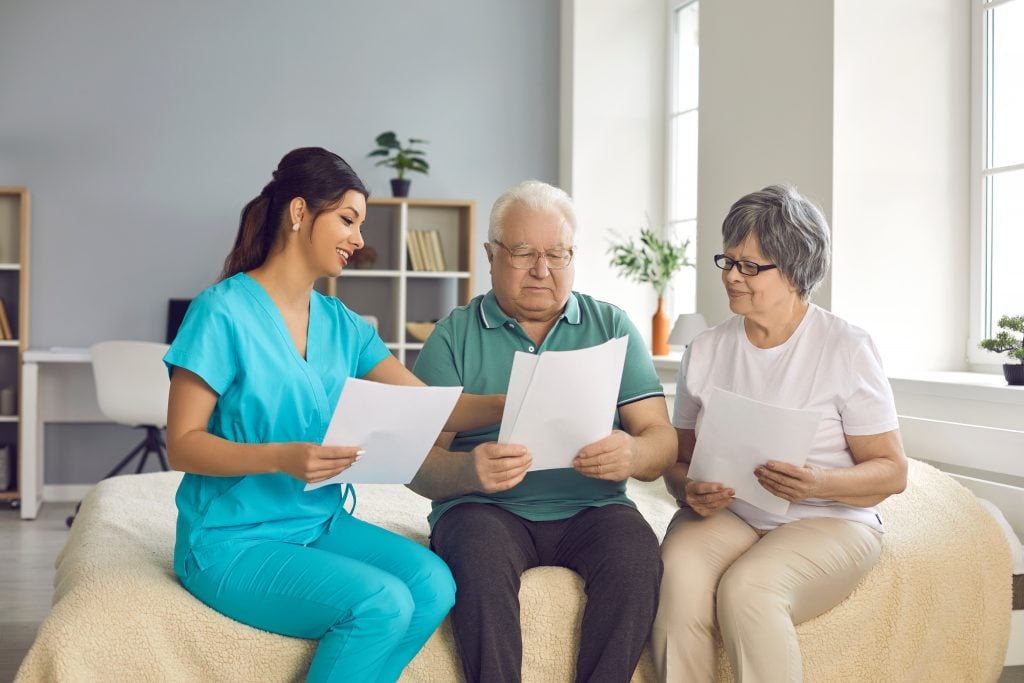 We are here to answer your questions
What is the EEOICPA?
The EEOICPA is a piece of legislation that was enacted in 2000 to compensate nuclear weapons workers, uranium miners, millers and haulers or their surviving families for illnesses that were caused as a result of their employment with Department of Energy, Atomic Weapons Employer facilities or Beryllium vendors. The program allows for monetary compensation as well as medical coverage for covered conditions.
What medical benefits are covered under the EEOICPA?
A covered condition(s) is eligible for all medically necessary services that are medically justified.
• Hospitalization
• Surgical Procedures
• Prescriptions
• Durable Medical Equipment
• Radiological Imaging
• Physician Appointments
• Home Health Care
Why Home Health Care?
The EEOICPA legislation recognizes that these workers sacrificed their health in the race to the nations nuclear stockpile. As a result, their health has deteriorated and those workers who are still living, are living with health complications and limitations to their daily lives as result of that work. When health issues arise from the covered condition, patients should not have to ask family members or friends to sacrifice time and money when their employment is what lead them to need assistance in the home.
• No out-of-pocket cost (FOR ANY COVERED MEDICAL EXPENSE BY AN ENROLLED PROVIDER)
• Family does not need to take FMLA to care for their loved one
• Patients get to stay in their own home
What is a Covered Condition?
Covered condition(s) are the conditions that have been approved under the EEOICPA by being deemed at least as likely as not to have been caused by their employment or have been caused by, aggravated by or contributed to by their employment. Covered condition(s) can be consequential as well.
What is a Consequential Condition?
Consequential condition(s) are conditions that have been approved under the EEOICPA by being proven to be a direct result of a separate covered condition.
Example:
COPD*covered condition (+) Steroids*treatment for covered condition = Diabetes (consequential condition)
Is United Energy Worker Healthcare part of the Department of Labor?
NO, United Energy Workers Healthcare is an enrolled provider. We accept the card as an enrolled provider. Hospitals, doctors' offices, pharmacies and other providers are not affiliated with nor endorsed by the Department of Labor or any other EEOICPA entity. United Energy Workers Healthcare has a unique history, the company was founded by two grandchildren of a former worker. Their love and determination for their grandfather to have the best quality care for the best quality life is what drives our company to provide care for the former worker population. We are happy to share our knowledge with you. Due to the personal involvement with the former worker community and our length of time as enrolled provider, our company has become a wealth of knowledge for all things EEOICPA related. While we may be knowledgeable about the EEOICPA and benefits to the claimants, we are not affiliated with any DOL or OWCP entity and all subject matter is accessible through the OWCP website, please verify all information as it pertains to your company.
Additional Information About the Program
Typically, Medicare does not cover the costs of assisted living facilities or other long-term care facilities. You have to pay for them either with cash
Read More »