Commemorating the 75th anniversary of the nuclear age
and honoring the men and women who made it happen.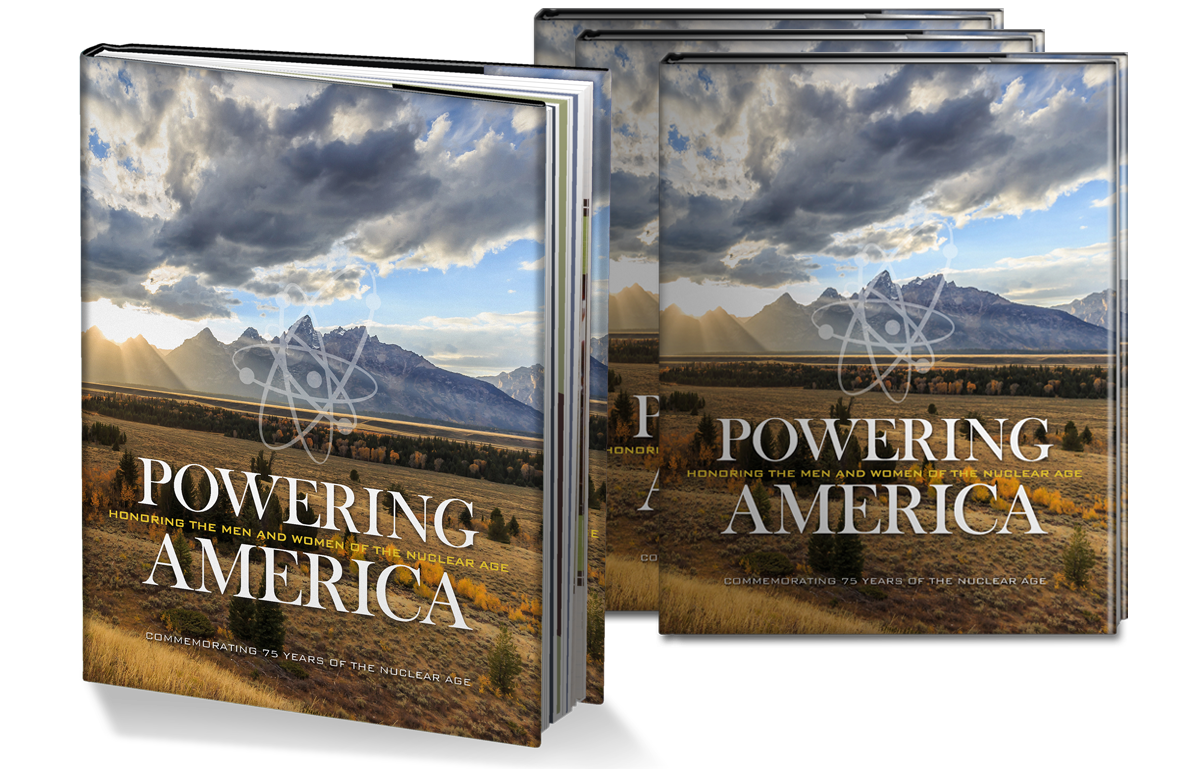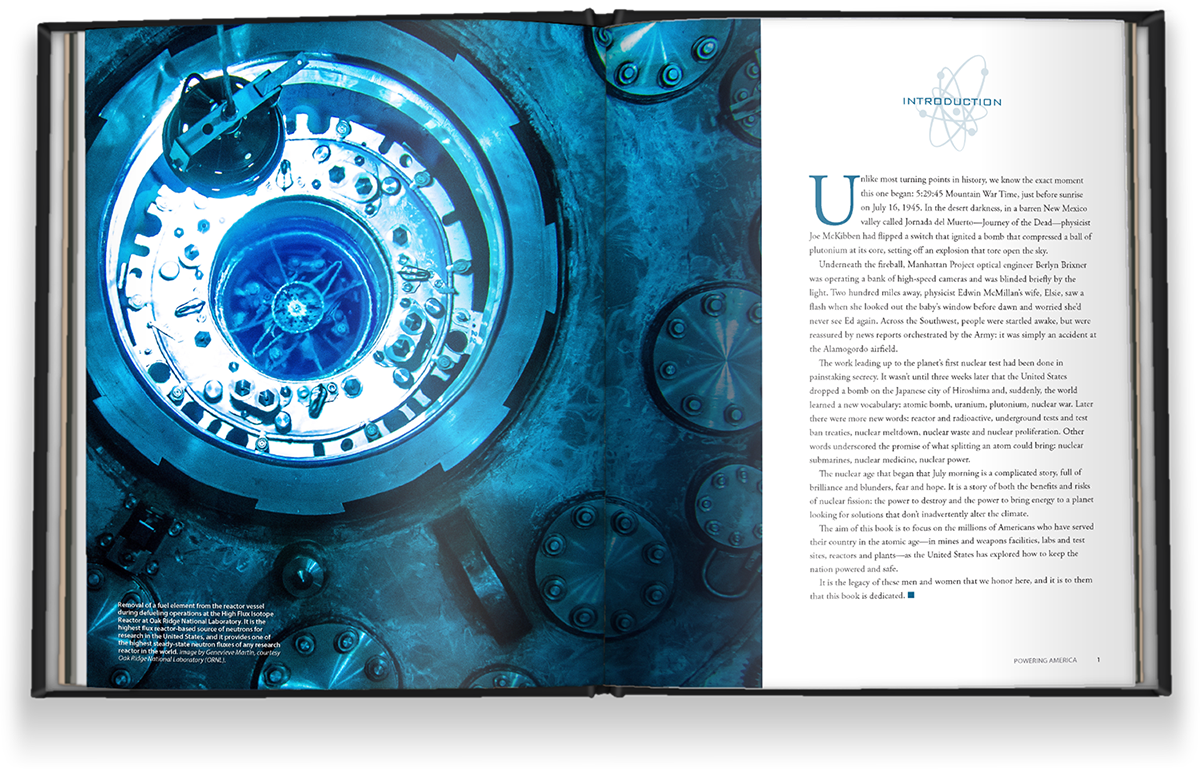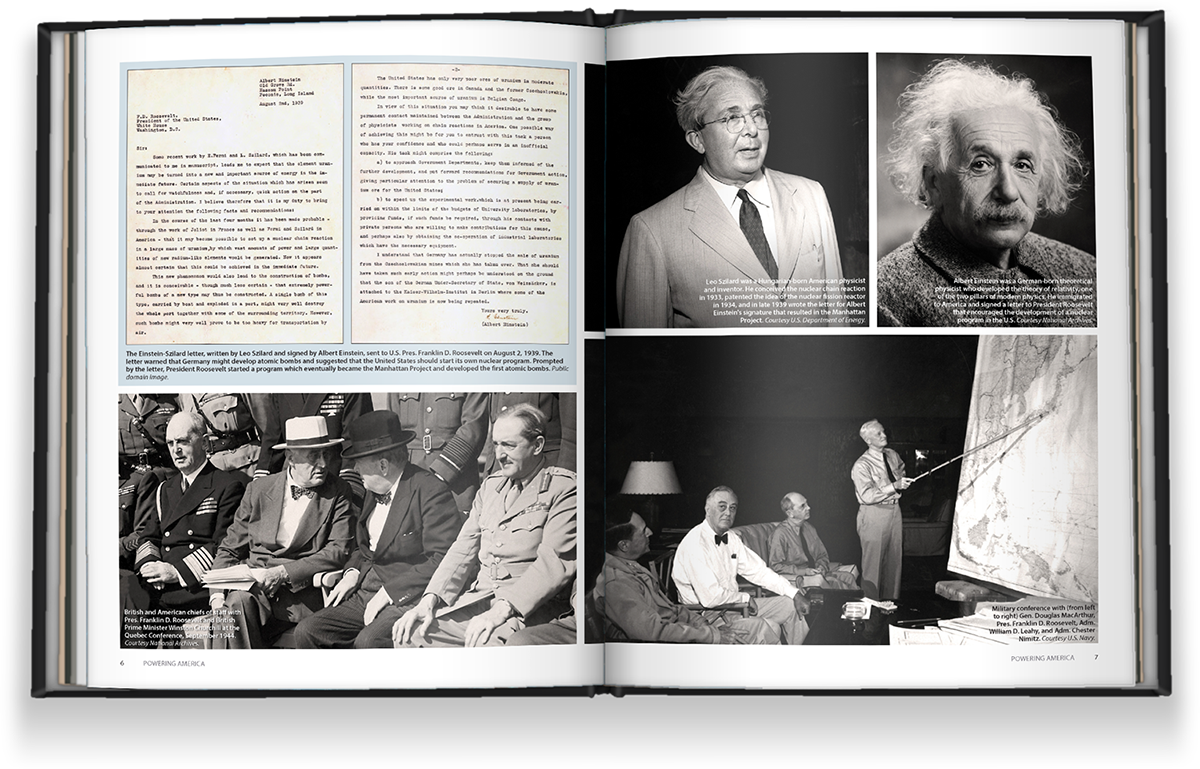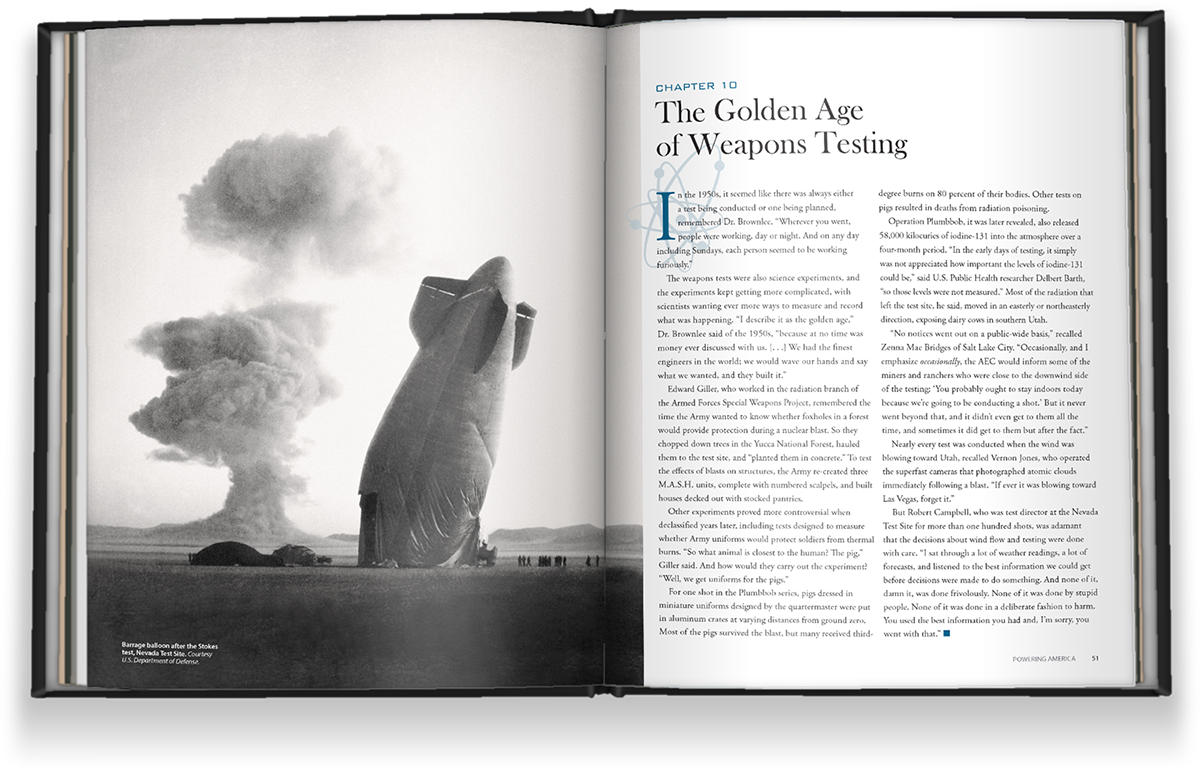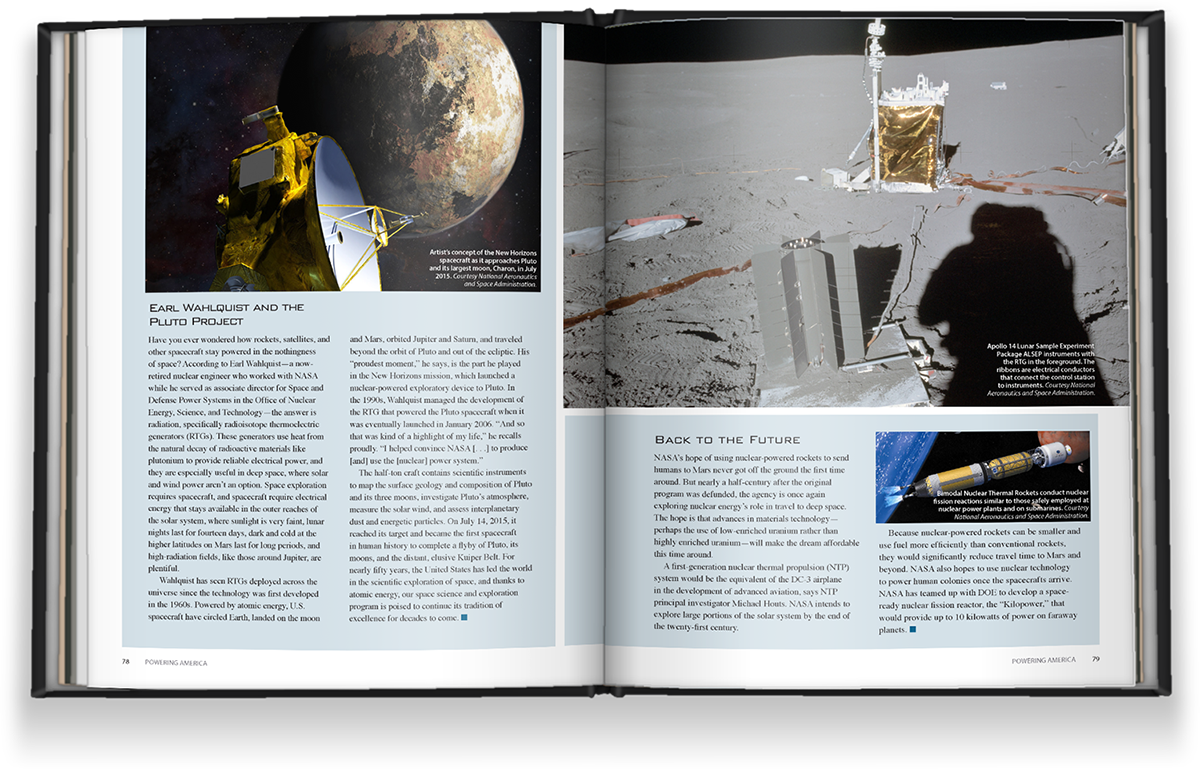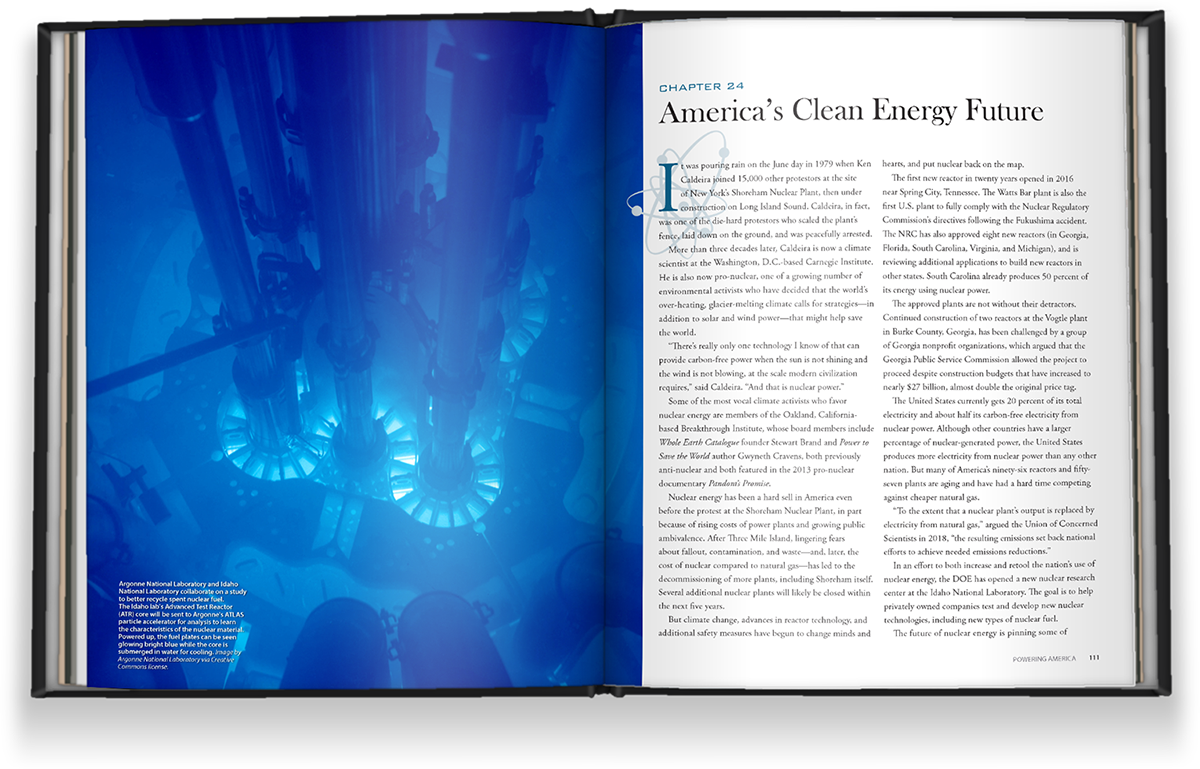 Offered at no cost to those who have worked in a nuclear-related field.
About the Powering America Commemorative
Powering America was created to personally thank and honor the many energy workers across America—individuals who have worked tirelessly to drive the innovations that protect, power, and improve our country. Whether researching, creating, manufacturing, managing, mining, engineering, testing, record-keeping, or performing any of the other hundreds of functions, we are indebted to their efforts.
This commemorative tells the story of America's nuclear development and innovation from the perspective of those who made, and continue to make, this industry successful. From its infancy in the Manhattan Project to the advancement of today's modern medicine and agriculture, nuclear energy has changed the way America thinks, lives, and innovates. The 160 pages of this beautiful hardbound book pay tribute in both pictures and words to the men and women who have pioneered the first 75 years of the nuclear age. It is our sincerest hope that this commemorative book reinforces our nation's gratitude to all who have been a part of this industry—past and present.
Thank you!